API Manufacturing / General
New warehouse for active ingredients (API's) in Lahr
As the storage space at the Lahr site had become too small, Seqens CDMO invested in a new warehouse for active ingredients (API).
A new warehouse for active ingredients
The production of active ingredients on site Lahr has increased steadily over the last years. It was predictable that sooner or later there would be too little storage space for API's. Until now there where one Warehouse for active ingredients with space for about 95 pallets. Even the production had to partly adapt to this situation and was not able to use the full potential for that amount of time. It was settled, a new warehouse was needed!
Planning has started in 2018, the new warehouse should comply with the old one. The new expansion has space for 70 pallets and is located next to the existing API-Warehouse to keep the distances short.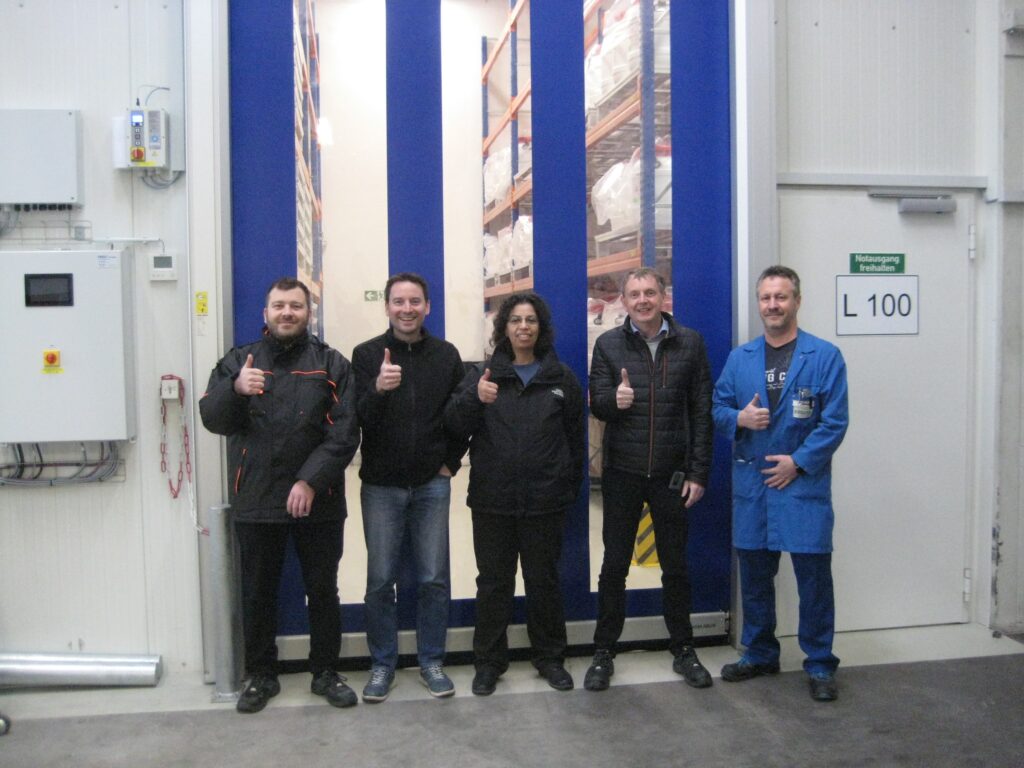 Now that the requirements were settled, the first qualification phase (Design Qualification) began. In the Design Qualification (DQ) mainly details of the later construction and equipment were determined, involved were generally the head of tecnical department and quality assurance. In the Installation Qualification (IQ) was checked if everything was installed and implemented properly, this was mainly done by the qualification engineer, head of technical department and the warehouse manager. In the last phase the Operational Qualification (OQ) the warehouse was tested for function, especially the air conditioning and heating unit. It must be ensured that a specified temperature range is maintained in every part of the warehouse. This requirement has also been verified by an external institute.
After the tests were completed and the test protocols have been approved by quality assurance, the qualification could be completed and the new API-Warehouse was transferred over to production. Dr. Thomas Rieck Site Manager of Lahr said afterwards, "This was an important step to further increase our productivity".
With the acquisition of the new warehouse capacities, Lahr is ready for the future!
Alexander Spitz, Qualification Engineer