cGMP Medical Polymer Synthesis
Seqens' technical and manufacturing teams have successfully completed countless cGMP medical-grade polymer synthesis projects, including:
Drug delivery technology
Excipients
Medical devices (510k)
Medical-grade coatings
Therapeutics
These projects begin in our laboratories, to enable our teams to improve many polymerization processes and to adopt the latest analytical techniques supporting their development. Seqens has the capacity to produce our cGMP polymers in quantities ranging from kilos to tons.
Polymers for pharmaceutical applications
Recent Polymer-Related Projects
PEKK polymers
PEKK (Poly-Ether-Ketone-Ketone) polymers, which are useful for long-term implantable human devices with a life cycle of several years. These polymers are widely used as orthopedics, neurological, dental, spinal and cardiovascular implants as well as in PEKK-based 3D-printed bones.
Seqens also offers development of other cGMP medical grade polymers such as hydroxybutyrate, (poly)ester, acrylate and methacrylate copolymers.
Discover our Aramon production site in France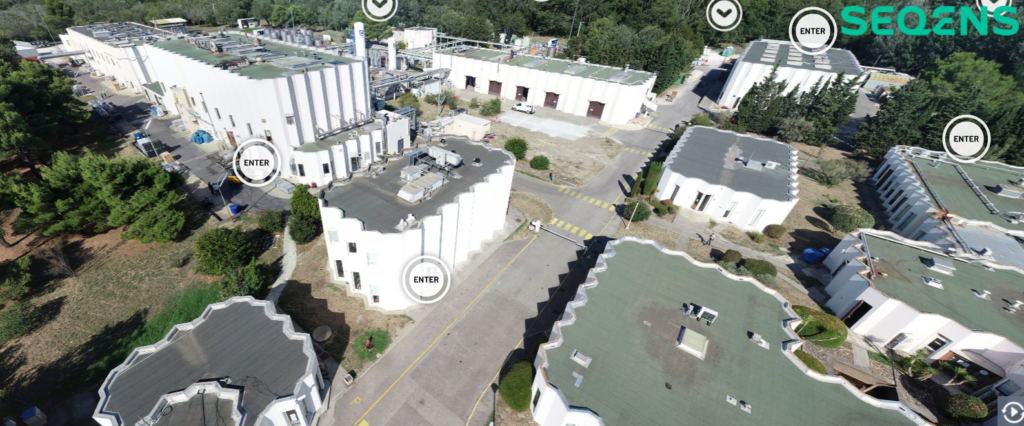 Our locations
Address
Route de Lassay
61410 Couterne
Business Line
Lubbricant Additives, Fine Chemicals
Market
Specialty Ingredients
More information
Capabilities: 190 m³ of ISO 9001 reactors and kilo-lab
Flagship technologies: Most standard organic synthesis reactions (large volumes)
Address
Expansia, Route d'Avignon
30390 Aramon
Business Line
Contract Manufacturing
Mail
info.cdmo@seqens.com
More information
Capabilities: 
100 m³ of GMP reactors
50 L – 10 000 L vessels
Flagship technologies: 
Organometallic chemistry
Large-scale hydrogenation
Diborane chemistry
Ethylene oxide reactions
Biocatalysis platform
Polymer production (PLGA)
Enzymatic synthesis Skraup reactions
Address
ZI de Limay 2, 8 Rue de Rouen
78440 Porcheville
Market
Pharmaceutical, Specialty Ingredients & Cosmetics
Mail
ContactSeqensPCV@seqens.com
More information
Capabilities:
4 kilo-labs
2 cGMP pilot plants with 11 multipurpose reactors from 100 L to 2 800 L (total capacity of 12 m³)
Temperature range: -15/+150°C  (hastelloy reactor: -80/+200°C)
3 finishing rooms (agitated filter dryers, filters, dryers, milling and sieving equipments)
Flagship technologies:
Crystallization expertise and technologiesd(salt, co-crystal and polymorph screenings, process development)
Process Safety expertise and tecnologies
Flow chemistry for fine chemicals
Potent API process development
Genotoxic Impurities
Issue Management
Generic A.P.I Solid state expertis
Last inspection: ANSM  October 2018
Number of scientists: 110
Other: Ecosystem Pharma with integrated services
Address
88 Jackson Road, Building 649
MA 01434 Devens
More information
Capabilities:
Controlled substances (Schedule II-V)
5 Kilo-Labs
Address
9 Opportunity Way
MA 01950 Newburyport
Business Line
Custom Early Phase Pharmaceutical
Mail
Early Stage: derek.richards@seqens.com
Custom Manufacturing: don.laferle@seqens.com
Proprietary API: laurent.alexandre@seqens.com
More information
Capabilities:
Process Research – Custom synthesis & synthetic route evlaution from g – kg for API's or intermediates
Process Development – Custom synthesis from kg – metric tons
cGMP Small Molecule API Manufacturing (Phase 1, Phase 2, Phase 3, Commerical)
cGMP Medical Grade Polymers, Analytical Method Development
Flagship technologies: 
Controlled Substances
Cryogenic Chemistry -90°C
Lyophilization, Small/Large Scale Chromatography
Tangential Flow Filtration
Last inspection: July 2018 FDA Inspection