GMP Drug Delivery Manufacturing
Seqens' R&D centers provide extensive expertise in tailor made-polymers design to meet your needs. Our portfolio of polymers, all manufactured under GMP standards, includes:
Expansorb®
Expansorb® portfolio of PLA/PLGA copolymers used as functional excipients for controlled and slow drug release (weeks to months) with a single injection. We can provide small or bulk quantities for screening PLA/PLGA ± PEG polymers (up to 50 references available) to improve formulation during early-stage development.
Vitamin E TPGS
Vitamin E TPGS (Vitamin E, D-alpha-tocopheryl polyethylene, glycol, 1000 succinate), a water-soluble derivative of natural Vitamin E, widely used as an excipient in drug delivery systems because it acts as a solubilizer and enhances permeability to improve bioavailability of poorly absorbed drugs.
Visit our Aramon production site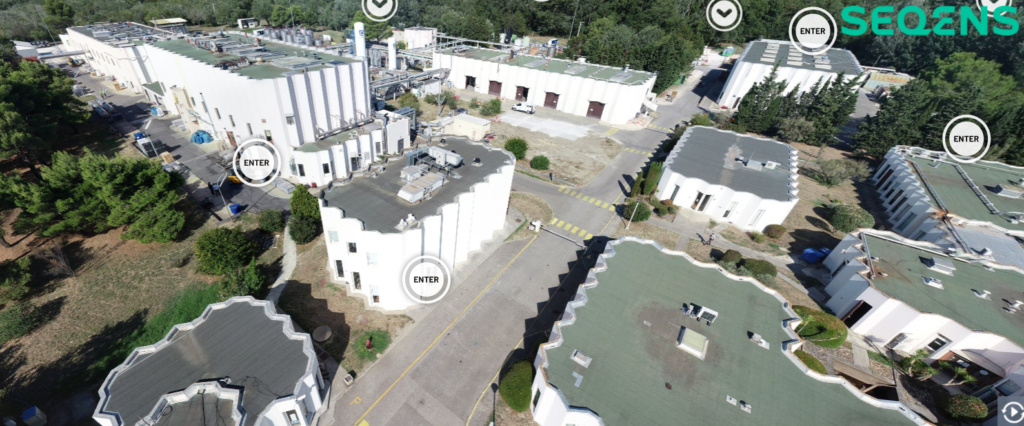 Our locations
Address
Raiffeisenstraße 4
77933 Lahr
Business Line
Custom Manufacturing, APIs & Intermediates
Mail
info-lahr@seqens.com
More information
Capabilities:
Total reactor capacity: 92 m³
Reaction vessels: 1 to 6 300 L; temperature  -80°C to +250 °C
Multi-purpose state of the art cGMP facilty: 4 independent, vertical integrated production trains 800 L train, 2 x 3 000 L trains plus 1 x 3 000 L low temperature hydrogenation reactor and 6 000 L train
Classic two-floor layout Facility: 20 vessels with capacity between 800 and 6 000 L (glaslined and SS)
Autoclaves (operational range up to 100 bar)
Kilo-Lab: 3 reactors: 25 / 100 / 250 L
Flagship technologies:
Hydrogenation
Reductive amination
Organometallic reactions
Protected AADs (Aminoacid derivatives)
Carbonylation & Hydroformylation
Pressure aminolysis, other reactions under pressure
Cryogenic chemistry
Enantiopure synthesis
Cyanation high volumes (NaCN) C-C coupling
Reductions
Halogenation
Last inspections:
FDA 2018
German Pharma Authority 2018
Address
19 Route de Meulan
78520 Limay
Business Line
Contract Manufacturing & Proprietary APIs
Mail
info.cdmo@seqens.com
More information
Capabilities: 
70 m³ of GMP reactors
100 L – 8 000 L vessels
Flagship technologies: 
Optical resolution
Enzymatic hydrolysis
Enantioselective reduction
Low-temperature reactions (-80 °C)
Specific reduction
Hydrogenation (40 bar)
Organomagnesium compounds
Thin-layer distillation
Address
Expansia, Route d'Avignon
30390 Aramon
Business Line
Contract Manufacturing
Mail
info.cdmo@seqens.com
More information
Capabilities: 
100 m³ of GMP reactors
50 L – 10 000 L vessels
Flagship technologies: 
Organometallic chemistry
Large-scale hydrogenation
Diborane chemistry
Ethylene oxide reactions
Biocatalysis platform
Polymer production (PLGA)
Enzymatic synthesis Skraup reactions
Address
ZI de Limay 2, 8 Rue de Rouen
78440 Porcheville
Market
Pharmaceutical, Specialty Ingredients & Cosmetics
Mail
ContactSeqensPCV@seqens.com
More information
Capabilities:
4 kilo-labs
2 cGMP pilot plants with 11 multipurpose reactors from 100 L to 2 800 L (total capacity of 12 m³)
Temperature range: -15/+150°C  (hastelloy reactor: -80/+200°C)
3 finishing rooms (agitated filter dryers, filters, dryers, milling and sieving equipments)
Flagship technologies:
Crystallization expertise and technologiesd(salt, co-crystal and polymorph screenings, process development)
Process Safety expertise and tecnologies
Flow chemistry for fine chemicals
Potent API process development
Genotoxic Impurities
Issue Management
Generic A.P.I Solid state expertis
Last inspection: ANSM  October 2018
Number of scientists: 110
Other: Ecosystem Pharma with integrated services
Address
88 Jackson Road, Building 649
MA 01434 Devens
More information
Capabilities:
Controlled substances (Schedule II-V)
5 Kilo-Labs
Address
9 Opportunity Way
MA 01950 Newburyport
Business Line
Custom Early Phase Pharmaceutical
Mail
Early Stage: derek.richards@seqens.com
Custom Manufacturing: don.laferle@seqens.com
Proprietary API: laurent.alexandre@seqens.com
More information
Capabilities:
Process Research – Custom synthesis & synthetic route evlaution from g – kg for API's or intermediates
Process Development – Custom synthesis from kg – metric tons
cGMP Small Molecule API Manufacturing (Phase 1, Phase 2, Phase 3, Commerical)
cGMP Medical Grade Polymers, Analytical Method Development
Flagship technologies: 
Controlled Substances
Cryogenic Chemistry -90°C
Lyophilization, Small/Large Scale Chromatography
Tangential Flow Filtration
Last inspection: July 2018 FDA Inspection