Our Drug Delivery Solutions Business Unit coordinates our Custom Polymers activity. Seqens strongly believes in the potential of new cutting-edge technologies.
In the pharmaceutical industry, lipids and polymers are core excipients in the development of drug delivery systems. Lipids and polymers can be used in most dosage forms as support vehicles, solubilizers, permeation enhancers, stabilizers, transfection agents and release rate modifiers.
Such ingredients are particularly relevant for the development of optimized RNA / DNA delivery systems and allow a better bioavailability of drugs or vectorized vaccines.
Our commitment is to support our customers in reaching the highest requirements in terms of ingredients performances, selectivity and quality. Our Polymers and Lipids CDMO services allow to fine-tune the chemical structure, create opportunities for IP generation, and deliver the products at all stages of the product life cycle.
polymers for pharmaceutical applications
Your global partner for the manufacturing of synthetic polymers
A polymer is any chemical or natural compound obtained by polymerization; a chemical reaction designed to link monomers in order to obtain a macromolecule.
Polymers have multiple pharmaceutical applications in several dosage forms thanks to their chemical and physical properties:
Immediate and Controlled release, Film coatings, Solubilizers, Binders, Viscosity modifiers, Microencapsulation, Thickeners, Stabilizers, Permeation enhancer
Polymers are also perfectly suitable materials used to design high-performance medical devices.
Seqens strongly believes in the potential of new cutting-edge technologies to improve the use and efficiency of existing APIs. To support its customers, Seqens offers a large range of capabilities for custom Drug Delivery excipients, materials for medical devices, 3D printing…​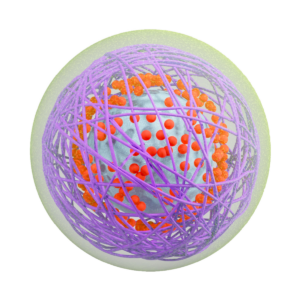 our custom development and manufacturing offer
cGMP Polymers
API vectorization and Nanocarriers
Controlled release applications
RNA delivery
Active polymers
Materials for medical devices
Custom production of chromatographic resins
For therapeutic proteins and peptides purification
Resin coating synthesis
Custom Resin polymerization
PSD control, sieving
Custom Resin modification and functionalization (salt inversion, functional group grafting)
Custom Smart Excipients and Medical Materials
to serve our customers markets
Vaccine Formulation
Solubility / Bioavailability Enhancer
Biodegradable Polymers for Controlled-release
APIs Encapsulation
Polymers Functionalization
Chromatographic Resins
Biomedical Implants
Therapeutic Polymers & Pro-drugs
a unique offer based on 3 expert r&d centers for drug delivery polymers
BOSTON'LAB: Small Molecules & Polymers
1,000 M2 lab-floor
5 kilo labs
1 pilot plant
30 scientists with > 50% PHD
ARAMON'LAB: Drug Delivery Polymers
DDS Polymers dedicated R&D team
2 kilo-lab suites (1 for melt polymerization)
7 scientists with > 50% PHD
SEQENS'LAB: Small Molecules & Polymers
4 kilo-labs
2 cGMP pilot plants with 11 multipurpose reactors (total capacity of 12 m2)
110 Scientists with > 50% PHD)
completed by a full range of services and a strong expertise in polymers chemistry
Excellence in organic and polymers chemistry since 1962
Dedicated polymer workshops units in EU and US
Full regulatory support (IMPD, DMF Filing)
Analytical resources and manufacturing units operating according to ICHQ7 and GMP guidelines
In-house development and scale-up capacities from kilo lab to big industrial scales
Materials involved on several commercially available formulations or medical devices
our unique technologies' offer for custom polymers development and manufacturing
Available for Lab scale, GMP kg-Lab scale and GMP commercial supply
Wide variety of Synthesis capabilities
Reactors for melt polymerization (specific design with very high torque mixing capabilities)
Reactors for hydrosoluble polymers synthesis
Ethylene/Propylene oxide for PEG/PPG synthesis
Complete Polymers post-treatment Offer
High Speed Dispersion Devices
Drying
Spray Drying (only available for lab-scale)
Tangential Flow Filtration
Lyophilization (under upgrade to GMP commercial scale)
Holt-Melt Extruder (only available for lab-scale)
Best-in-class Analytics Tools
NMR, Ubbelohde viscosimeter, Brookfield viscosimeter for GMP release tests on site
Gas Phase Chromatography
Full range of Solid State Analytical tools, including XRPD characterization and testing, Morphological analysis
Stability studies, and Dissolution under conditions studies (Inform Platform)
chemical reactions types
Seqens has a High-End Pharma Polymer Expertise Center Covering a Complete Range of Polymerization Technology
RING OPENING POLYMERIZATIONS (ROP)

ROP Polymerization with solvent
Melt ROP Polymerization (max 12 millions cP)
Such chemistry is involved in: Custom PEG/PPG via Ethylene oxide polymerization (lab and industrial scale), Glycofurol used as a solvent, PLA/PLGA, Polycaprolactone
RADICAL POLYMERIZATIONS (CONTROLLED AND UNCONTROLLED)
Such chemistry is involved in: Hydrogels, poly-amino acids, Poly fumarate co-polymers, EVA/PVA, Polyurea/urethane…
CHEMICAL SYNTHESIS AND MODIFICATIONS OF POLYMERS

Block copolymer synthesis
Sol-Gel Processes
Graft Polymerization
GMP FILTRATION/PURIFICATION
Such chemistry is involved in: Poly(vinylpyridine) modifications, Poly(ethylene glycol) end group modifications, Poly(Lactide-co-glycolide) end group modification, Peg-ylated lipids & linkers synthesis, Gellan gum derivatives, Polysiloxane…
key successes
Seqens' technical and manufacturing teams have successfully completed countless cGMP medical-grade polymer synthesis projects, developing a strong expertise in leading projects from laboratory scale to GMP commercial supply scale, in the following domains:
Drug delivery technologies
Excipients
Medical devices 510(K)
Medical-grade coatings
Therapeutics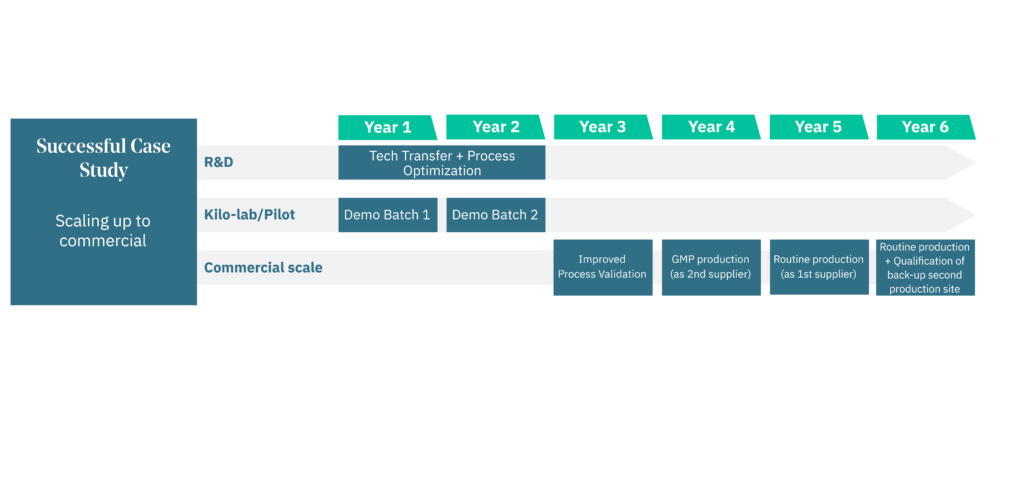 recent polymer-related projects
Acrylate Co-Polymer: Derivatization of an acrylate co-polymer linked with several amino acids, then attached to an API that was used as part of an oral oncology system
Anti-oxidant Poly(ester) Copolymer: Developing a polyester copolymer with a defined molecular weight and composition that was incorporated into PVA nanoparticles as a delivery mechanism for a free-radical-scavenger in cardiac patients
Biodegradable Poly(ester) Copolymer: Polycondensation polymerization of modified amino acids with defined molecular weight and copolymer composition for use as a biodegradable antibiotic drug-release substrate in medical implants
Butadiene-Malaic Anhydride Co-Polymer: cGMP extraction and purification of biodegradable polymer derived from a fermentation process used as a bio adhesive for proprietary drug delivery systems and a coating for oral tablets
Carbohydrate based polymers: Carboxymethyl cellulose cross-linked with epichlorohydrin and loaded with an API for a drug delivery system
Cross-linked Divinyl Benzene Co-Polymer: Co-polymerization of divinyl benzene and a derivatized styrene linked to a substrate and a radioactive element for an imaging application
Emulsion Polymerization: Butyl methacrylate emulsion polymerization requiring extensive physical manipulation to achieve narrow particle size distribution to make it suitable for manufacturing implantable materials
Bioresorbable custom copolymers and block copolymers of PLGA / PEG / PCL derived from our Expansorb catalog product line
Poly(vinylpyridine) synthesis and chemical modification for diverse projects including medical devices
Purification of biosourced polymers (i.e. polysaccharides)
Poly(amino acids), PBAE, hydrogels, PEG, PPG, PEI, Polyelectrolytes, Poly(oxazolines) synthesis, etc.
Epoxy-type Oligomer: The mobile phase of solution polymerization cross linking epichlorohydrin with a commercial PEG material used in RNA/DNA drug synthesis
EVA Polymerization and Processing: cGMP precipitation, extraction, and physical processing of an industrial grade material for an implantable drug delivery system
Hydroxybutyrate Polymer: cGMP extraction, purification, and physical manipulation of a fermentation-derived biodegradable polymer for post-surgical wound suturing and webbing
Methacrylate Co-Polymer: Cryogenic, free radical initiated solution polymerization used in the formulation of a coating for implantable medical devices that included an active ingredient
Monomer Synthesis: Developed the synthesis and supplied a methylene malonate monomer used downstream in an ionic polymerization for a point-of-use medical device
Poly(acetal) Copolymer: Condensation polymerization to synthesize a water-insoluble poly(acetal) so that the drug-loaded hydrophobic cores could be suspended in water with a PEG copolymer and used as a cancer drug delivery vector
Post-Polymerization Modification of Polysaccharides: Modified a commercially available polymer by changing the functional groups of the repeat unit and introducing an active functional moiety to synthesize nanoparticles with a defined size and water content for use as a surgical hemostat
Suspension Polymerization: Size-controlled synthesis of poly(methacrylate) random copolymers beads to create an enzyme-immobilizing substrate that was as a food contact material to adjust nutrient content