Our Drug Delivery Solutions Business Unit coordinates our Custom Lipids activity. Seqens strongly believes in the potential of new cutting-edge technologies.
In the pharmaceutical industry, lipids and polymers are core excipients in the development of drug delivery systems. Lipids and polymers can be used in most dosage forms as support vehicles, solubilizers, permeation enhancers, stabilizers, transfection agents and release rate modifiers.
Such ingredients are particularly relevant for the development of optimized RNA / DNA delivery systems, and allow a better bioavailability of drugs or vectorized vaccines.
Our commitment is to support our customers in reaching the highest requirements in terms of ingredients performances, selectivity and quality. Our services allow to fine-tune the chemical structure, create opportunities for IP generation, and deliver the products at all stages of the product life cycle.
YOUR GLOBAL PARTNER FOR THE MANUFACTURING OF SYNTHETIC LIPIDS
Seqens answers customers' needs for Custom Lipids, which are typically used in drug delivery systems to improve the bioavailability of drugs :
Lipid Nanoparticles for mRNA/siRNA/DNA
Transfection Vectors for Gene Therapies
Immunotherapies (CAR-T-Cells)
Lipid prodrugs
Liposome Vectorization for Oncology, Pain…
Lipid-Polymer Hybrid Nanoparticles
Cosmetic Lipids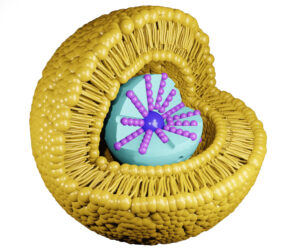 2 Expert R&D Centers for Drug Delivery Lipids
BOSTON'LAB: Small Molecules, Lipids & Polymers
1,000 m² lab-floor
5 kilo-labs
1 pilot plant
30 scientists with > 50% PHD
SEQENS'LAB: Small Molecules & Lipids
4 kilo-labs
2 cGMP pilot plants with 11 multipurpose reactors (total capacity of 12 m3)
110 scientists with > 50% PHD
Our Custom Lipids Offer
With a recognized 10 years-experience in Custom Lipids development and manufacturing, Seqens has the ability to serve customers with:
Neutral Lipids
PEG-lipids
Cationic/Ionizable lipids
Phospholipids
Cholesterol derivatives
Intermediates
Seqens has a wide range of expertise in synthetic Lipid process development and scale-up, benefiting from existing assets:
cGMP CUSTOM LIPID CDMO
Capabilities in US and EU
Support preclinical & clinical studies
From grams to tens of kilograms
TOLLING
CAPABILITIES
For commercial-scale cGMP Lipid synthesis
Up to multi-tons scale
CUSTOM LIPID INTERMEDIATES
Leveraging Seqens worldwide non-GMP Assets
Up to multi-tons scale
our technologies' offer for custom lipids development and manufacturing
Available at Lab scale, GMP kg-Lab scale and GMP commercial supply
Synthesis
Non-GMP reactors for lipid intermediates
GMP reactors for GMP lipids
Purification
Flash Chromatography
High Pressure Chromatography (under upgrade for GMP scale-up)
Solvent evaporation
Crystallization and drying
Analytics
Best-in-class analytical tools (including Thin-layer Chromatography/MS)
Stability studies
Process safety studies
our key services
Lipids are targeted as a priority growth area for Seqens with the ambition to position Seqens as a preferred and innovative global player.
On-going investments, notably in France to contribute in securing a local supply chain, aim to further strengthen our integrated cGMP Lipids platform with new state of the art equipment and technologies, including specific lab analytical tools and additional chromatography-purification systems, targeting reduced environmental footprint, high quality & safety standard, increased performance and competitiveness.
Typically, the manufacturing process requires multi-steps synthesis and several product isolation and/or chromatography purification steps.
Scalability for both the synthesis and purification operations is considered from the very beginning to ensure an economy of scale with increasing batch size, with the aim of minimizing the number of synthetic steps and simplifying the purification steps whenever possible.
Seqens offers consistent, high-quality products. Our expertise in the CMC and regulatory environment is essential for the successful development and commercialization of lipid-based drug products. Seqens' ability to develop and manufacture cGMP Ingredients and advanced intermediates in our network of facilities allows our clients full access to Integrated services resulting in a simplified supply chain, reduced risk associated with Technology Transfers and ultimately faster production and delivery times.
track record & successes
An integrated cGMP Lipids platform targeting increased performance and competitiveness
25+ years toll manufacturing agreement for 10s Tons scale Lipid used in commercial pharma and cosmetic applications
10 years of internal successful track record on custom lipids development and supply
100 Inspections passed since 1987 on our cGMP sites by authorities from all continents (FDA, EU, Anvisa, PMDA, KFDA, TMMDA, Health Canada, ThaiFDA etc.)
Back integration and Double-sourcing capabilities, US and EU
On-going investments, notably supported in France by AMI Capacity Building initiative, to contribute in securing a local supply chain